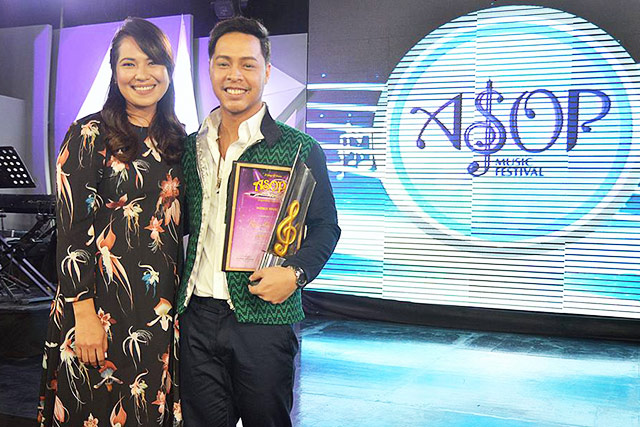 September's battle of the best praise song, named singer-songwriter Zion Aquino as this month's victor who will compete at A Song of Praise (ASOP) 6 Grand Finals.
After his impressive win at the weekly elimination, Zion is finally off to the sixth season of the spectacular celebration of gospel music.
In a powerful performance, interpreter Gail Blanco returned to the stage to sing Aquino's original composition entitled "Hallelujah To The One". With her signature high-pitched vocals, the talented performer has consistently stunned audiences with her soul-stirring interpretation of the worship anthem.
The 38-year-old recording artist wrote the song, that talks about hope and resilience, after recovering from stage 3B colon cancer.
For Zion, a cancer survivor, winning is somehow, a dream come true.