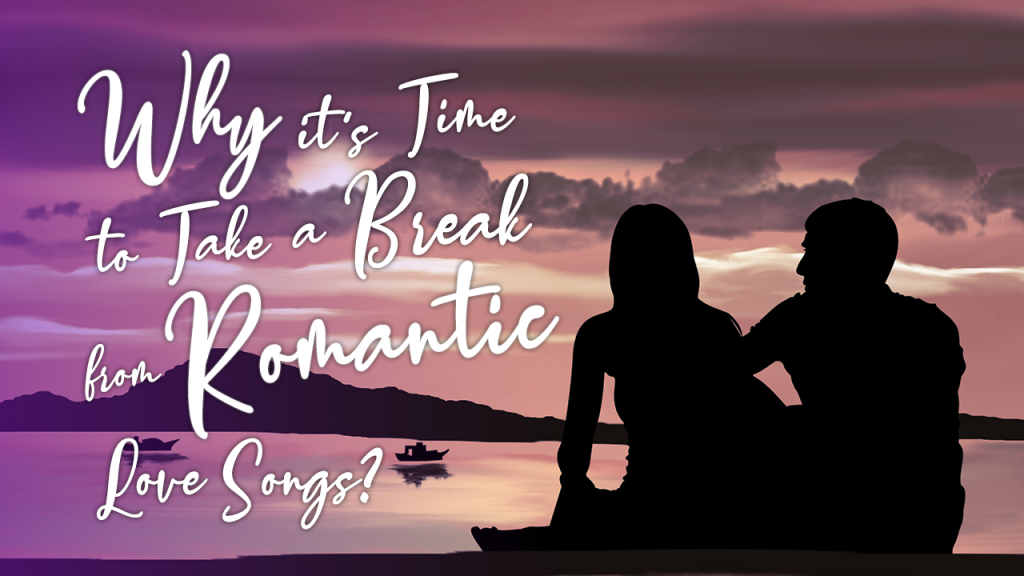 While we often get lost in songs about love and romance, fall for their hugot-filled lyrics, and go head over heels over their emotive melodies that make us inspired enough to fall in love again, we certainly need songs that could stir our hearts back to the heart of worship.
From our classic favorites, break-up-themed songs, catchy new bops, and all the songs that we won't be able to skip from our music playlist, praise songs have been longing to consume our hearts like how a love song tugs at our heartstrings.
Here are the three best reasons why taking a break from romantic love songs makes sense.
A TIME FOR GOD
At the heart of what you've loved and lost, retrace your steps back to a home you always know by heart.
And if you ever felt lost this year, know where to go. Rest, heal, and take your heart with you. Sing praises to God with few notes and lyrics strung together dedicated all for His glory, and honor.
Aside from rediscovering music, finding emotional rest, and reliving all your moments worth singing about, make time for God. Always.
A TIME TO REFLECT
As another year comes to a close, pause for a while. Give yourself time to reflect. Take the pieces of yourself and get back on the right track with some songs you haven't heard before.
A TIME TO BE INSPIRED
As music speaks a language that can only be felt with our hearts, gospel music always sounds like an inspiration to heavy hearts and sad souls.
And as we dedicate music to the One who truly deserves all our praises, all glory, and honor, let's never be inspired in the same way ever again with this genre that can truly keep our hearts beat in tune.
P.S. A TIME FOR ASOP
In the silence between those inspiring notes, we may be able to find our place where to rest our souls. In the evening of glorifying the Maestro of Music, through those twelve inspiring songs, we may find the missing pieces of our hearts we may know or never knew we lost along the way, make time for the One who always makes time for us and get inspired once more with the best reasons.
ASOP, the first and only praise songwriting tilt on Philippine Television, is set to stage its eighth Grand Finals Night at the country's premier performing arts venue, The New Frontier Theater on November 10, Sunday 7 p.m.
Twelve musical masterpieces from monthly winners starting November 2018 to October 2019, will vie for the "Song of the Year" title.
At stake for the grand winner is Php 800, 000 cash prize (tax-free) while non-winning entries will receive Php 20,000 each as a consolation prize.
Cash prizes of P50,000.00 each are up for grabs for two special awards, "Best Interpreter" and "People's Choice" and P200,000 for "Bro. Eli Soriano's (BES) Choice" Award.


Online Voting & Power Viewing for the People's Choice Award is from October 28 to November 10. Show your love to your favorite finalist.
For more information about ASOP Music Festival, visit its official website. You can follow ASOP on Facebook, Twitter, and Instagram.