"A personal and intimate song between me and God…"
This is how singer-musician Jett Villareal describes "Binago Mo Ako," his first song entry on A Song of Praise Music Festival. Interpreted by Maki Ricafort in a soulful interpretation, the song bested Joselito Mendiola's worship anthem entitled "Pag-ibig Ko'y Ikaw" and Mercenario Lim's praise song, "Kaawaan".
Winning in December's third weekly elimination, Jett expressed his gratitude for God's unconditional love and forgiveness through his first original composition. "The song is my gift back to God for giving me wisdom, talent, and skill," he said in an interview.
"Binago Mo Ako," is a passionate story of spiritual renewal. "I had struggles, past experiences, wrong decisions in life. But at the end of the day, you will realize that God loves us because we're still on the right path," he said.
Hailing from Pulilan Bulacan, Jett is a singer-musician and an aspiring songwriter. According to the first-time composer, his thoughts, and emotions are all creative catalysts in his songwriting. His music, he said, deeply reflects his personal experiences.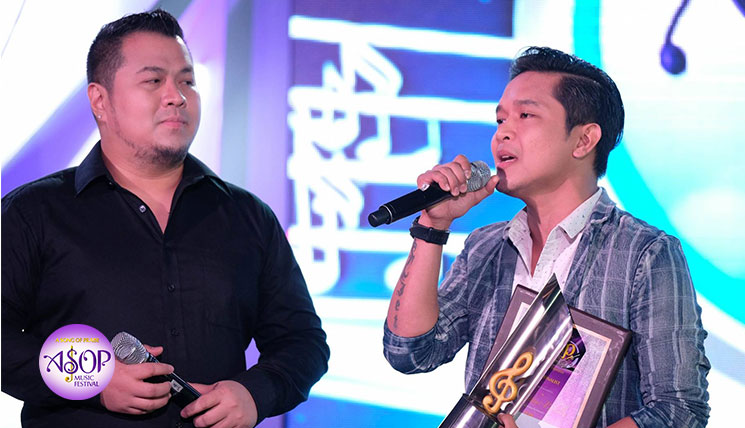 In a duet with his interpreter, Jett played his singing talent and sang his original composition.