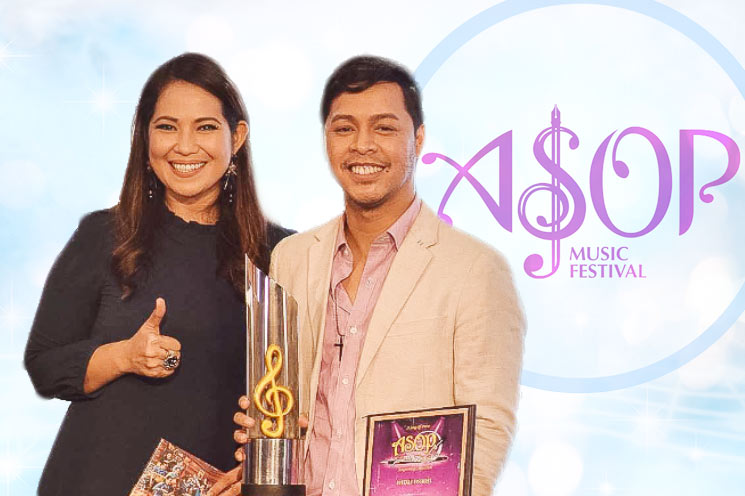 Hallelujah to the One!
Winning the weekly title on A Song of Praise (ASOP) Music Festival is a fitting pit stop to the continuing musical journey of singer-songwriter Zion Aquino.
With his original composition entitled "Hallelujah To The One", the Pinoy soul singer-songwriter tearfully celebrated his success as he looked back at some of his toughest battles in life as a cancer survivor.
"This is not just a song for me."
Zion, who originally conceived the song after recovering from Stage 3B colon cancer, grew emotional as interpreter singer Gail Blanco rendered a soul-stirring performance for his first ASOP song entry.
As the 19-piece AMP Bigband vocalist performed on stage, a deep sense of gospel resonated in the studio, impressing the judges, leaving them speechless.
The composition was even dubbed as the ultimate praise song with its poetic and inspiring lyrics that delve into the depths of worship and hope.
Thankful and overwhelmed, Zion said he was happy to share something personal from the cancer ward. He said music has helped him heal in a passionately life-changing way.