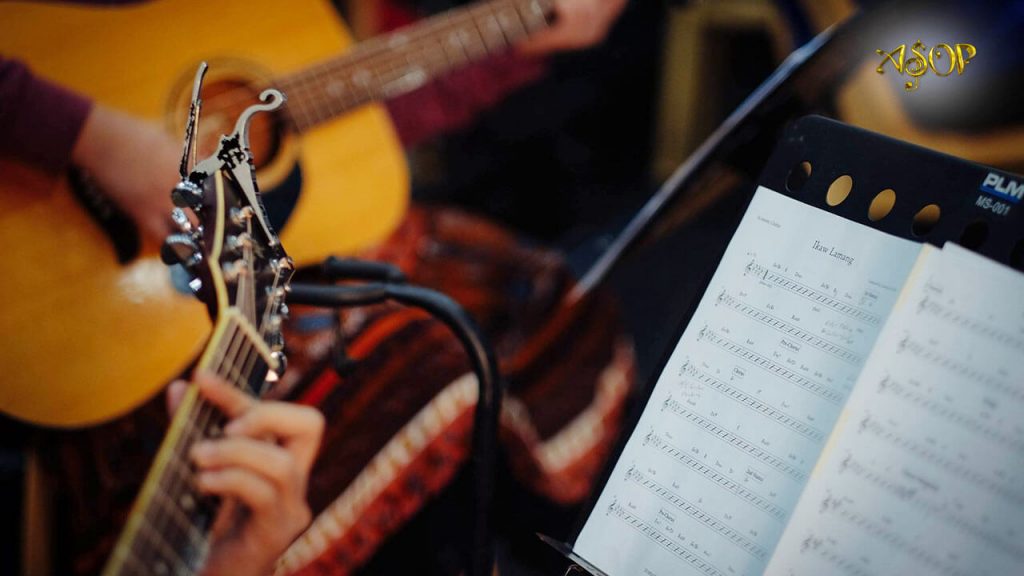 Kaloob Mong Hindi Masabi
Inspired by his preachers, Bro. Eli Soriano and Kuya Daniel Razon, 20-year-old digital artist freelancer Reyverick Manalo penned his worship track titled "Kaloob Mong Hindi Masabi" (Your Unspeakable Gift).
Performed by The Moonflowers vocalist Stan Perfecto, the gospel song expresses praises for receiving God's great calling and unfathomable loving-kindness.
"You cannot put into words how thankful you are, how blessed, so that's why the song is like that," Reyverick said.
Through writing songs, he told that he can greatly express how he feels about God's love through his masterpiece.
Sadyang Inangkop Niya ang Dapat
In his worship anthem titled "Sadyang Inangkop Niya ang Dapat" (He Purposely Makes Suitable What is Necessary), 59-year-old composer and movie musical director Brando Juan desires to deeply inspire people with his songwriting skills.
Interpreted by OPM act Willy Cordovales, the gospel song celebrates God's goodness in his marvelous creation.
"This song reminds us that all things are connected. Our God has made everything on earth suitable for our needs — from the plants, trees, water, fire, and even our food. He made these suitable for us to live. It is like we need each other," Brando said.
As a professional composer, Juan fervently wishes to make the most of his God-given talents.
Hesus Ikaw ang Kaganapan Ko
Pouring his heart out in gratitude and worship with her first original gospel song titled "Hesus Ikaw ang Kaganapan Ko" (Jesus, You are My Realization), Japan-based assistant language instructor Rina Camangyan expressed her heart's deepest feelings for God.
Sung by deep-voiced songstress Venus Pelobello, the gospel is about finding fulfilment in life only with God.
Rina strongly believes that nothing could ever satisfy every aspect of a person's whole except being with God.
As a passionate songwriter, she said that she can't write tracks without God's grace working beyond her music.
"I know I can't write songs without His grace. With all honesty, I don't write songs intentionally. With the outpouring of love and grace of God in my life, I can't help but pour out my heart in gratitude and worship," she said.