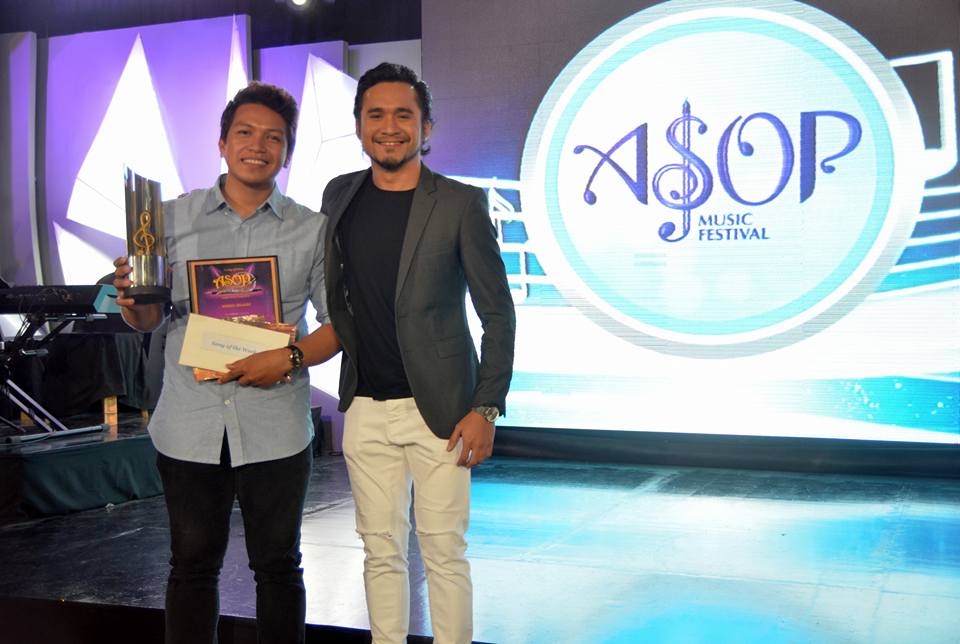 Bernabe Escudero's song entry "Ikaw Ang Buhay Ko", won the 1st weekly elimination of A Song of Praise (ASOP) Music Festival, beating out songs by Emmanuel Talon's 'Asin at Ilaw' and Dino de Guzman's "Ang Lahat ng Bagay".
Escudero's composition performed on stage by Emil Sinagpulo, The Voice of the Philippines Season 2 'Singing Nurse' is a song with pure poetic lyrics and a soul-stirring melody sounding more like a romantic ballad. According to the composer, he drew inspiration from the passion and the love of God.
Meanwhile, the singer was praised by the jury for his style and manner of interpreting the piece. Among the judges was singer-actress Mariz Ricketts who expressed appreciation for the song as it evokes a sentimental and romantic feeling, even suggesting that it would be a perfect wedding anniversary song.
Escudero, who was beyond words in gratitude, hopes to create more praise songs with all his creative inspirations.
The winning composer will be back to compete in ASOP's monthly finals for the month of August.