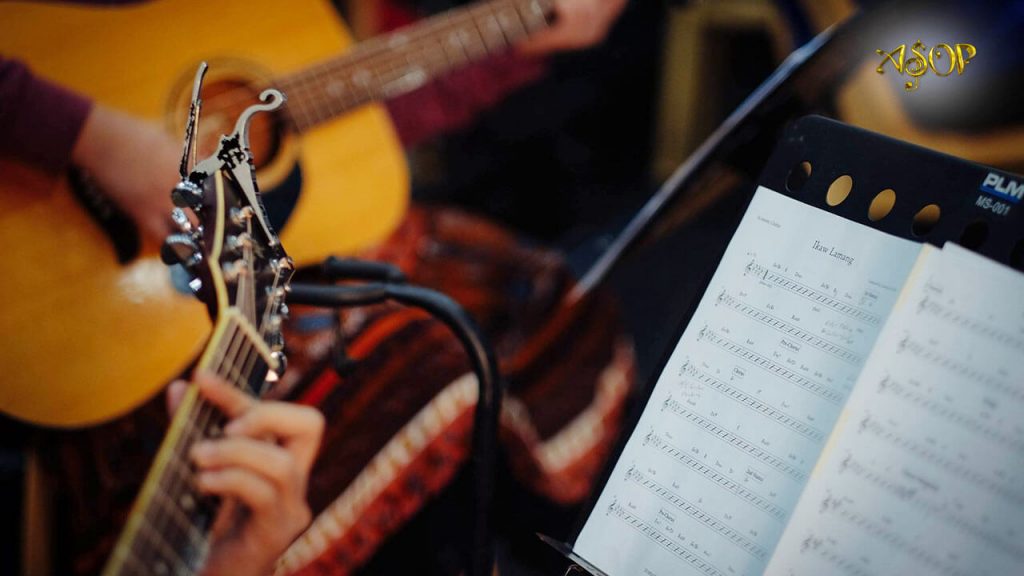 Sincere praises and heartfelt worship filled A Song of Praise last Sunday night.
From reflections on life to emotions in the depths of the heart, ASOP composers shared their sources of inspiration behind the lyrics and notes of their worship anthems.
AKO'Y TINAWAG MO
"Pagtawang Mo'y dakila
Pagtawag Mo'y hiwaga"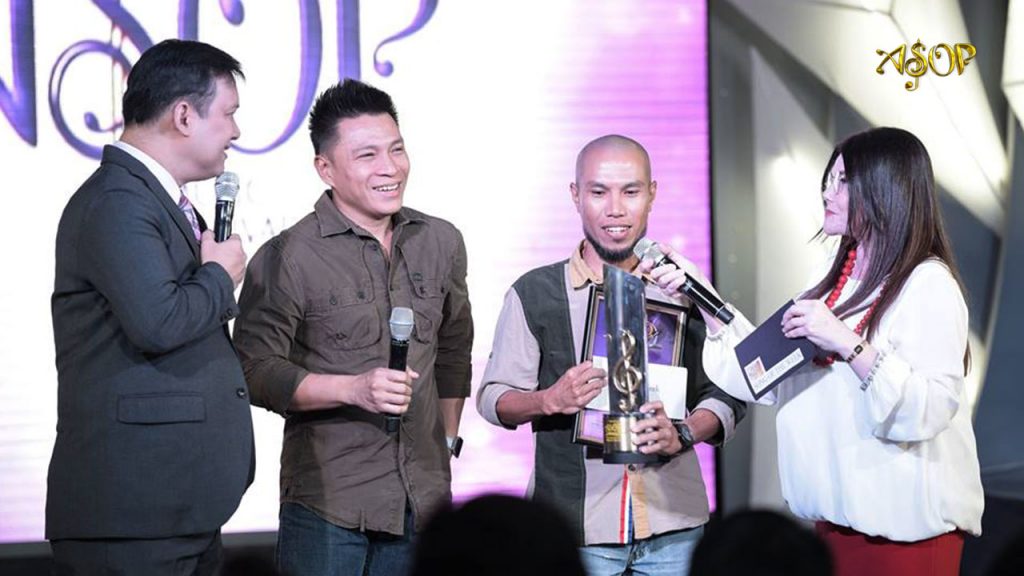 With his humble knowledge in songwriting, Gerald Ilagan penned his gospel track "Ako'y Tinawag Mo". Interpreted by alt-rock act Jek Manuel, the song expresses one's gratitude over God's way of saving us through His calling.
"I joined (ASOP) to give praise to God though I may not be deserving with my humble knowledge in songwriting," he said.
Ilagan expressed thanks to God for giving him an opportunity to join the program. He also thanked the judges for sharing their secrets to songwriting.
"I have learned new things and to all the people who has been a part of this program," he said.
HIRAM NA BUHAY
"Tanging hiling nawa'y samahan Mo
Hanggang bawiin na itong buhay ko"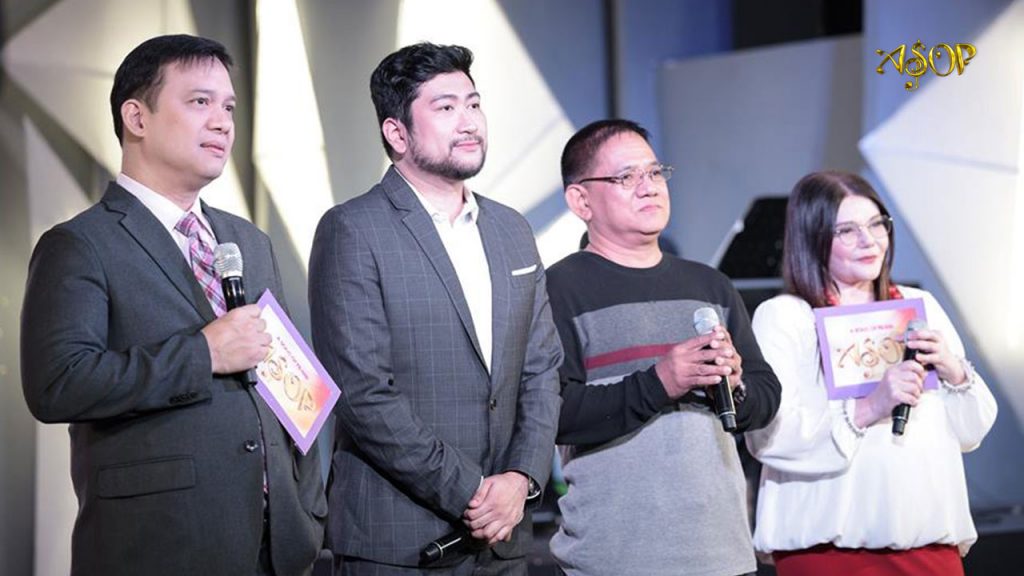 Composer Alex De Guzman looked back on his life and penned his worship anthem while taking care of his 95-year old mother who was diagnosed with Alzheimer's disease.
His gospel song talks about the ephemerality of life and how we should dedicate it to praise and worship the Almighty.
"When we were young, we were more into earthy pleasures but when I heard God's teachings, it was then I realized that it is true that our lives are borrowed from God so it is only to Him that we should offer our borrowed lives," he said.
Interpreter Tawag Ng Tanghalan alumnus Rommel Icban said the song perfectly fits the events that happened in his life in 2018. After his five family members passed away last year, he found comfort in the song, healing him with its notes and lyrics.
With his other gospel compositions, De Guzman said that writing songs for the Lord has been a worthwhile journey for he was able to give thanks to the Lord.
IBA TALAGA
"Dahil sa Iyo tunay na pag-ibig nadama"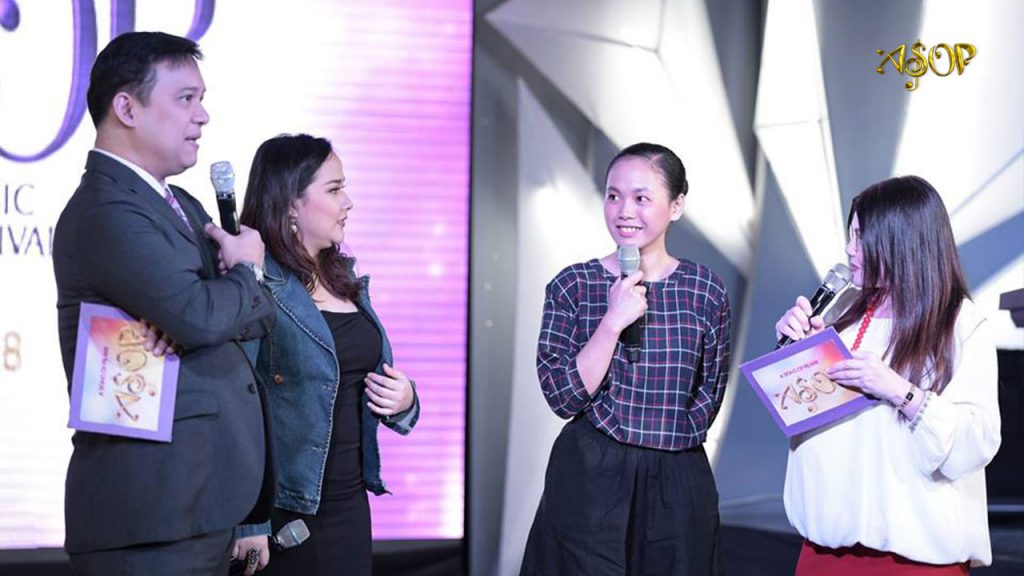 From her winning song entry "Kumapit Ka Lang", ASOP Year 5 Grand Winner Noemi Ocio made a comeback at ASOP music festival this year with her gospel pop ballad "Iba Talaga", saying that "when love hits you, it's really different."
Inspired to write as a youth, she said "whenever you compose a song for God, it's also your way not to be misled or go astray."
With its millennial appeal, she said that her gospel song is about love — her "love for God and God's love for us especially when you are in your youth."
Freestyle vocalist Ava Santos interpreted the song.
LIFELONG ENDEAVOR
Doctor Musico Mon Del Rosario shared his advice for becoming a great songwriter: "Being a songwriter means being a lifetime student and a lifetime of learning" inspiring a shift in the way others view the art of writing songs.