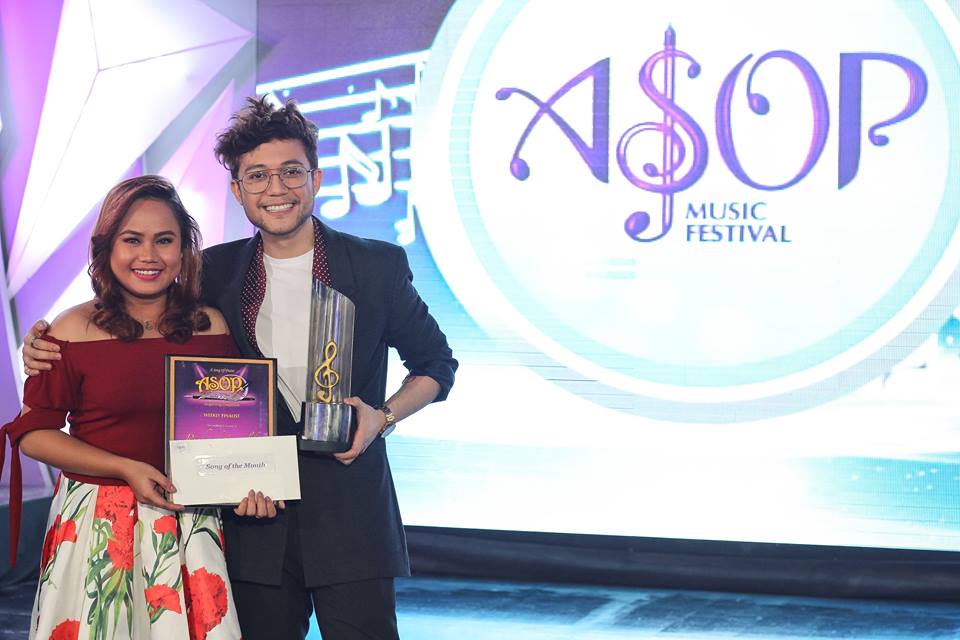 Filipino-Canadian singer-songwriter Gio Levy's original composition "If You Believe" bagged the 9th spot for ASOP Year 6 Grand Finals to be held at the Smart-Araneta Coliseum on November 13, 2017.
"Thank you ASOP for believing in the song," said Levy in an interview. According to the talented composer, he is beyond thankful for winning in the competition and is very much excited to hear the songs who made it to the list. Also, he is thrilled to see his friend OPM artist Carlo David who is also a finalist for ASOP Year 6.
Meanwhile, the song's interpreter, power belter Apple Delleva, explained that working with a creative talent like Gio Levy has been a great experience that inspired her to render full devotion in singing praise songs.
"If You Believe" is a heartfelt ballad of faith. The lyrics are nothing short of biblical poignancy laid on an unforgettable melody. The song starts out with calm and subtle verses then to a solid lyrical hook of the chorus. According to the composer, the song, dedicated to his parents, was penned many years ago during the most difficult time of their lives; Levy draws inspiration from his personal experience.
Since the weekly elimination, "If You Believe" gained many positive reactions from the judges and audiences. After thinking about revising parts of the song, Levy said that he just followed his heart in working on the song musically and lyrically.
As one of the grand finalists, Levy acknowledges the crucial role played by ASOP in nurturing the musical passion of both amateur and professional songwriters as well as the interpreters.