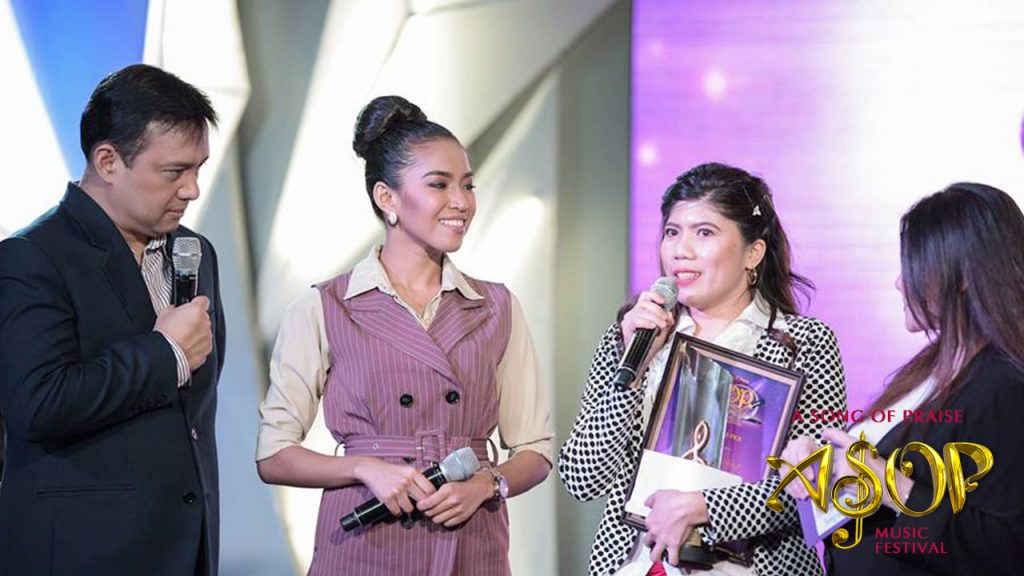 A Song of Praise Music Festival Year 8 February producer's pick episode ended in an uplifting note after Cherry Labating earned the nod of the judges with her Taglish inspirational hymn "Don't Give Up".
With its uplifting vibe, the song bested Nathaniel Cabañero's original composition "You're My Lord, My God" and Zion's worship anthem "Makapangyarihan".
Interpreted by lady belter Jennifer Maravilla, the hope-filled track is about finding lasting love and peace of mind in God's presence.
Starting off with Tagalog lyrics "Feeling down ka na naman at walang masandalan", the song soared at the chorus with these powerful lines: "Call His Name and you will gain the strength you need to stand again. Seek for Him and you shall find lasting love with peace of mind."
Beyond grateful for another opportunity, she thanked the program for giving her one more chance to showcase her songwriting skills and express her praises and worship to the Almighty.
"I am very lucky because even if I did not win during the monthly finals, ASOP gave me a second chance," she said in an interview.
After falling short of November Song of the Month title at a weekly elimination, she said she worked on rewriting the song — rearranging its lyrics based on judges' comments giving more reference to God.
The winning composer is set to be back for the monthly finals this Sunday.