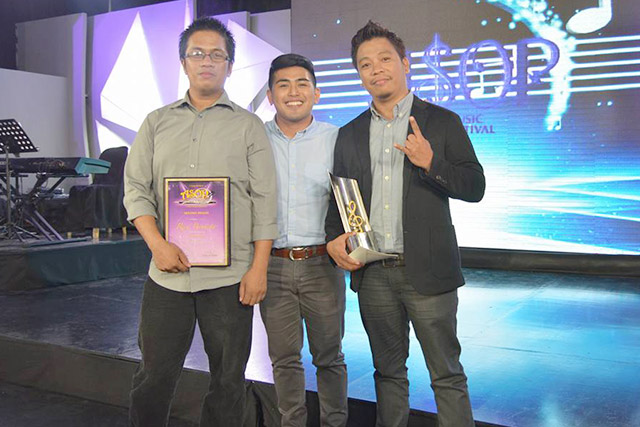 The first victory of the month at A Song of Praise (ASOP) Music Festival was awarded to childhood best friends David Patañag and Victorino Marcos Jr., for their lyrical song entitled "Sisidlan".
This month's first weekly winners are both into music. Inspired by each other's musical passion, David, a lyricist, strung words together and set it to the music of Victorino, an arranger. The power of collaboration is intensified by their faith said the two music enthusiasts.
Interpreter, Mr. Vocal Power Stan Perfecto delivered smooth youthful rendition for the song.
In an interview, the two recounted their songwriting process. They said that they would often alter the lyrics in such a way that it complements the music. Both of them agreed that they were each other's perfect collaboration partner. With the deep lyrical content and emotional depth of the song, "Sisidlan" is a worship anthem about being God's vessel.
The two, humbled and thankful, recognized ASOP for being an inspiring songwriting competition that fuels up many gospel songwriters' musical passions.