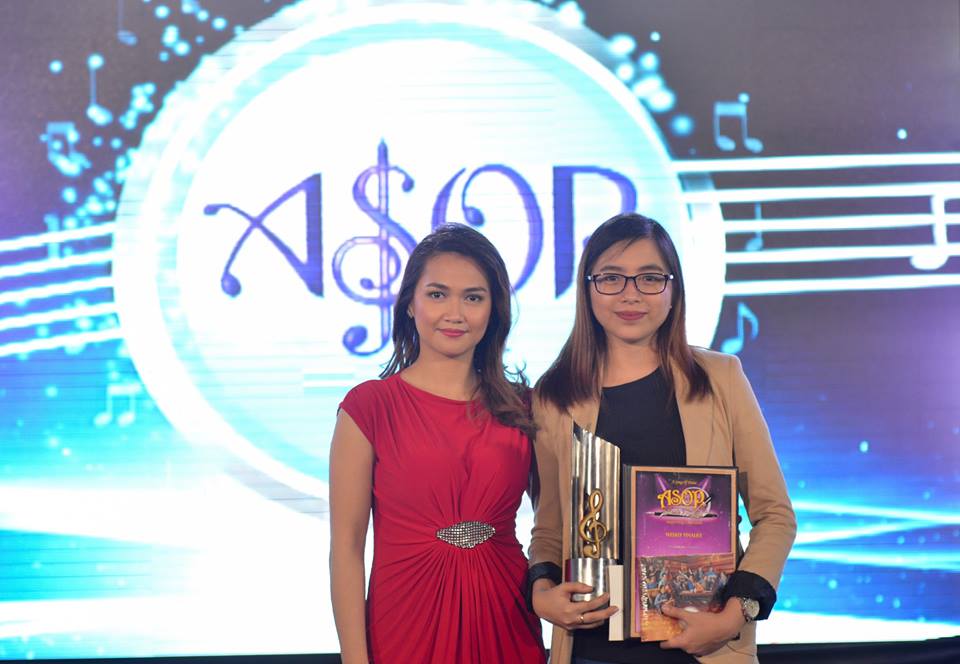 In ASOP's July second weekly elimination, Jessan May Mirador, a promising singer-songwriter bested the songs of visual artist Jestoni Ostulano's "Sana'y Maiguhit Kita" and 5th Gen member Reymond Sajor's rock song "Bala".
Her original composition entitled, "You're All I Need," interpreted by Lounge Singer Shie Esparrago, is a sentimental ballad that explores the idea of needing God in our lives. According to Jessan, the song was written in just minutes. With its catchy lyrics, pleasing melody and Shie's emotionally raw vocal performance, the song strikes as a strong contender for the finals.
Jessan, a registered nurse and also a performer, has always been passionate about the art of songwriting.  She once joined a songwriting camp where she discovered her talent in crafting lyrics.
According to the budding composer, she hopes to create many original and inspiring compositions in the future.