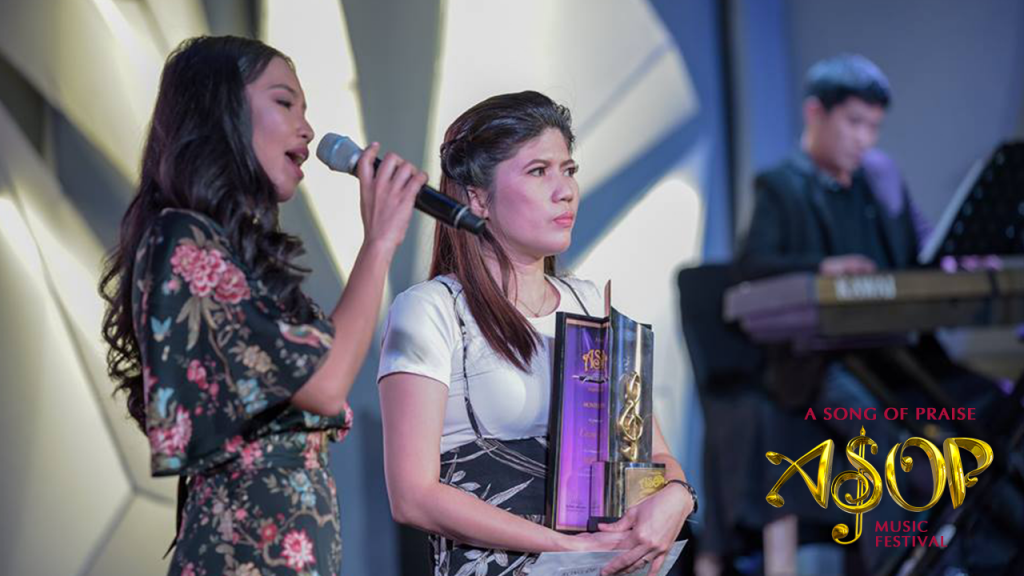 A Song of Praise Music Festival February grand finalist Cherry Labating made her family's struggle an inspiration in writing her original gospel composition entitled "Don't Give Up".
Her melodic and percussive Taglish gospel track, interpreted by upcoming songstress Jennifer Maravilla is about finding lasting peace and love in God's presence.
Dedicated for people who are experiencing hopelessness, the song is a perfect reminder to keep going on despite the rough patches on the way.
Cherry shared that she was first encouraged to compose worship songs after watching several episodes of ASOP with her husband, Vincent Labating, one of the ASOP Year 5 grand finalist and composer of pop-rock praise song "You Stood By Me" which was interpreted by former Rivermaya vocalist Jason Fernandez.

She then decided to write her own praise song to inspire other people, especially her husband to keep on going on despite his mother's medical crisis. She also said that it felt soul-satisfying to write songs for the Almighty.
"I thought of composing it because God is always there to guide us. I realized that it's good to compose songs for the Lord," she said.
The grand finalist also expressed gratitude to the program for being more than just a stage for an artist's creative pursuit but also as an avenue to express praise and worship to God, the Maestro of music and the ultimate giver of talents.