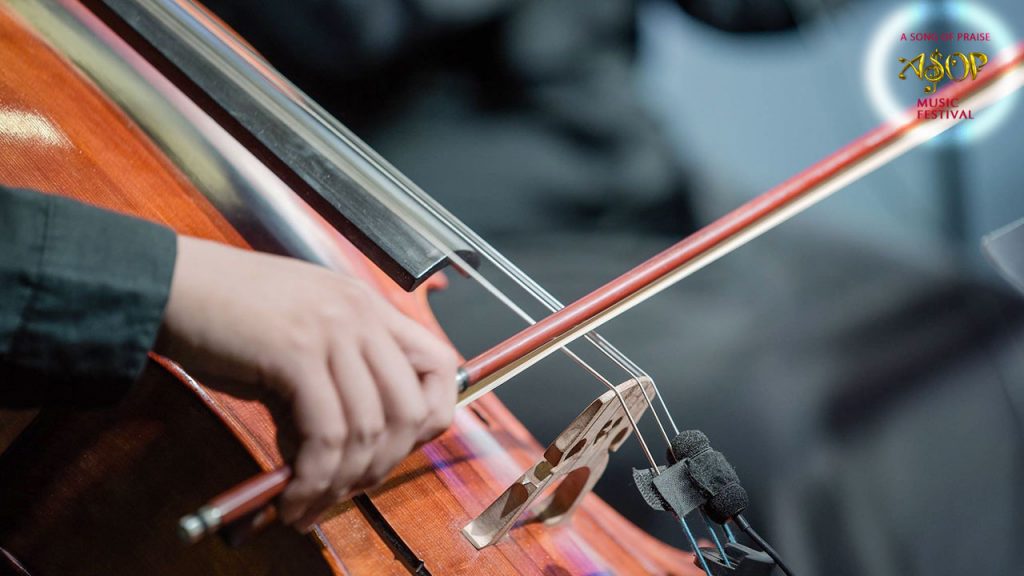 Offering their eternal praises, these ASOP songwriters learned how to give it all to God and let their faith wrote their worship anthems for Him.
With all his heart and soul, guitar and piano instructor Chris Givenchi Edejer wrote his original gospel composition titled "Pupurihin Kita" (I will Praise You).
Interpreted by OPM royalty Nino Alejandro, the song renders joyful praises and thanksgiving for God's goodness.
"Every time I praise Him, I feel His presence, His love, and His mercy. Whether I have a big problem or not, or whatever that I'm going through, I still praise Him for His goodness to me," he said.
Thankful for the opportunity to showcase his music, he said: "ASOP brought A big impact to my life. It draws me closer to God. Through writing songs of praise. I express my love and devotion to Him."
Trusting God's way of guiding us all the way through our lives, 20-year old aspiring songwriter composed his worship anthem titled "Dios ang Umaakay" (It is God that Leads).
The song expresses trust in God's way even in times of trials that come into our lives. Performed by Wishcovery rising belter and multi-intrumentalist Carmela Ariola, the song also talks about resting in God's love through trials that threatens our faith.
To fulfill his heart's desire to worship God through music, aspiring songwriter Sonny Boy Dinglasan penned his worship anthem titled "Hesus Ikaw ang Nais Ko" (You are the One I Desire).
With its heartfelt lyrics, the song talks about one's faithful promise to keep on believing in God.
Through his faith, the composer believes that he has conquered his struggles with his deep sinking sadness and loss of hope.
Sung by Wishcovery Season 1 Grand Champion Princess Sevillena, the inspirational track also offers praise and worship to Christ Jesus for all the love He has shown.