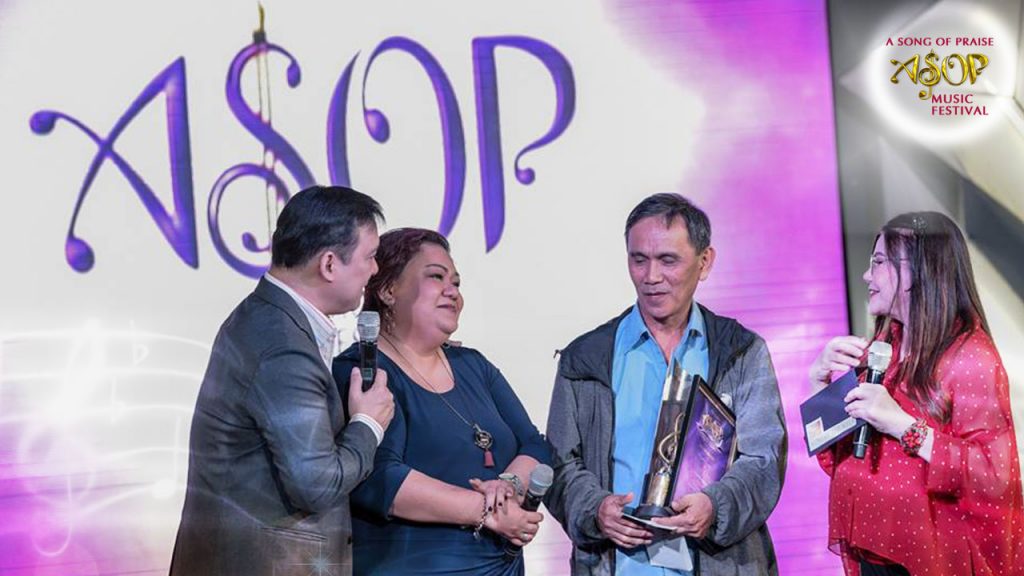 A Song of Praise Music Festival Year 8 March weekly elimination composers reflected on their journeys in life in last Sunday's episode, sharing their true-life inspirations and echoing their praise and worship to the Almighty.
HALINA
"What is more important is you are able to give praise to the Lord through the song."
With his worship hymn entitled "Halina", March first weekly winner Arnel Ortiz hopes to encourage people to come along and express their love to the Almighty despite our racial differences.
Interpreted by Fat Sessions band's Orca, the gospel song explores on racial and ethnic prejudices, raising awareness around our differences, and how we can still praise and worship God despite these differences.
"I wrote this because I would like to send a message to all the listeners that even if we are of different races or appearance, we still aim for one goal in life if ever, and that is to serve God. 'Halina' aims to invite all people who can listen to it that whatever your appearance may be and whatever your race is, everything leads to serving the Lord," he said.
KUBLIHAN
"Writing for the Lord gives me strength as a songwriter."
In writing his gospel ballad "Kublihan", Cris Allen Urbano drew his inspiration from God's promises in Psalms 46:1, telling that God is the refuge of his weary heart.
He said he gained so much benefit out of praise songwriting especially for his spiritual life.
He also acknowledged the role of the songwriting tilt in providing opportunities to amateur talents.
"The program of ASOP is good because it opens opportunities for composers like us who write songs for the Lord and through ASOP we can express our praise and worship to God through television," he added.
Wishcovery Season 1 balladeer Vien King interpreted the song.
PANGAKO
"We sometimes forget our promises to God."
UAE-based composer Lucky Sorreda's reflected on his life journey with his worship hymn expressing his plea to be in paradise and his promise to God to always lay his trust and hope in Him.
Wishcovery Wishful contender Daniel Briones delivered his rendition of the song.
Through music and lyrics, these three ASOP composers said that they feel blessed in writing songs for the Lord, as it heals them in a passionately life-changing way.